Sunkey SK-801 Review
I ordered 2 DTV converter boxes from freetvsignal.com about a month ago. They finally arrived. One is a Sunkey SK-801 and the other one is Artec T3AP (I will write about the Artec on a separate post). The reason why it took so long to ship is because they oversold. Some people still waiting for theirs for over a month. I guess I'm one of the lucky few who actually receive the order. I'm not saying that they scam people. They are just not honest about their inventory status. You can read this thread over at Fatwallet to see for yourself.
Enough talk about the vendor. Let's talk about the Sunkey SK-801. The package come with a remote, battery, RCA cables, RF cable, power adapter, manual and the device itself.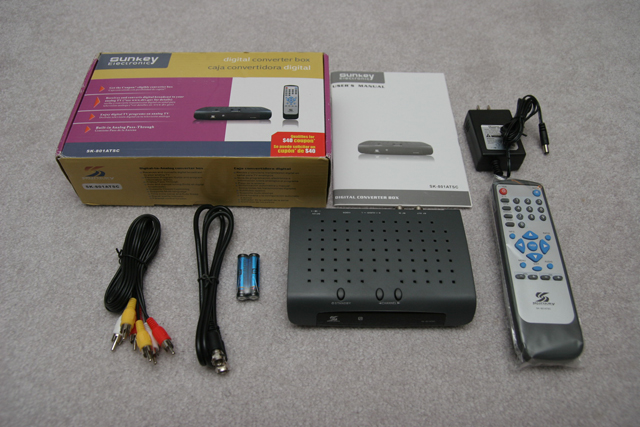 As you can see, the device is actually quite small. The remote control is also very simple and easy to operate.
Front view: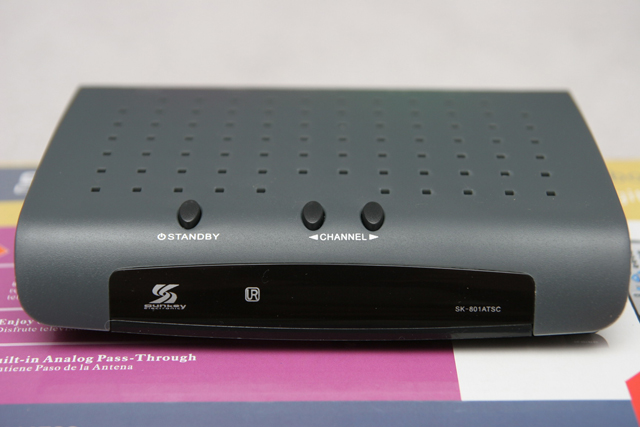 Back view: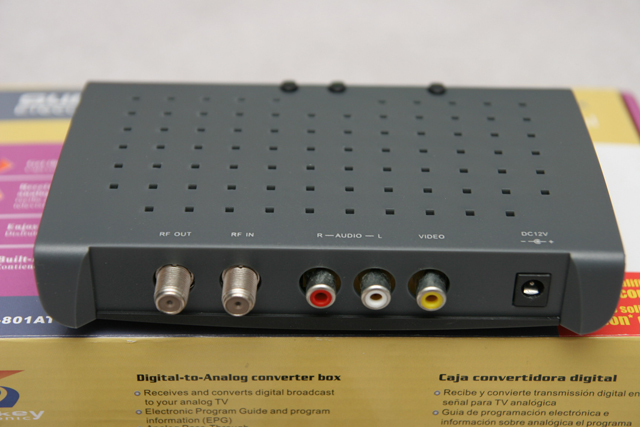 When I first start it up, it gives me this screen to start the set up: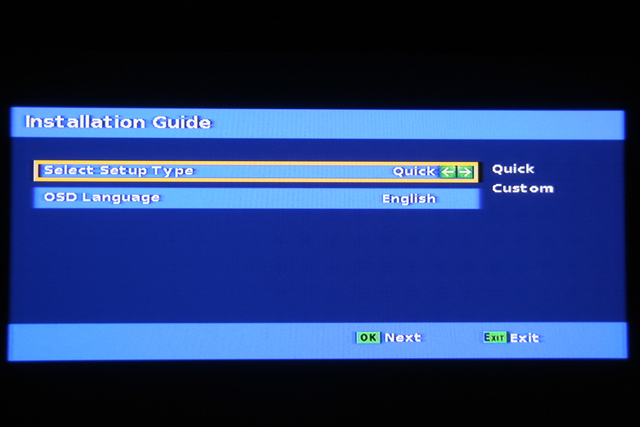 Hitting OK starts the channel scan immediately: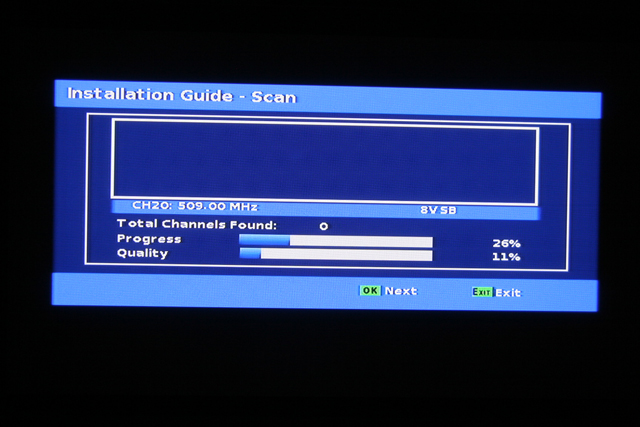 The channel scan finished in a couple minutes. Digital signal is very strong in my area so it has no problem finding all the major channels. Picture quality is quite good. It's much better than the analog signal. It's hard to see the picture quality here but you can see signal quality is at 100%.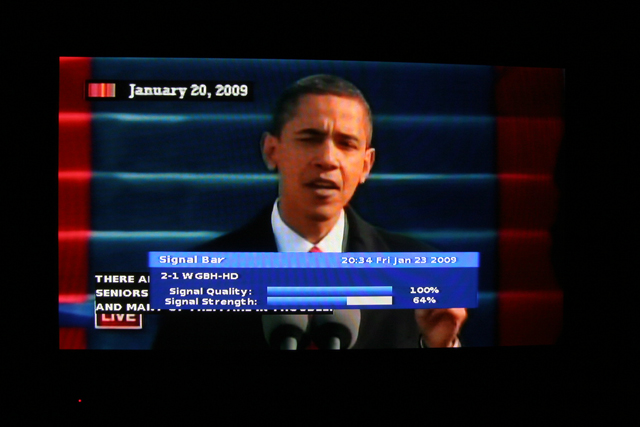 The EPG (Electronic Programming Guide) is a little of a disappointment. It only shows you upcoming shows on current channel for the next couple hours. This is a very low cost device (free after $40 coupon) so I shouldn't ask for much.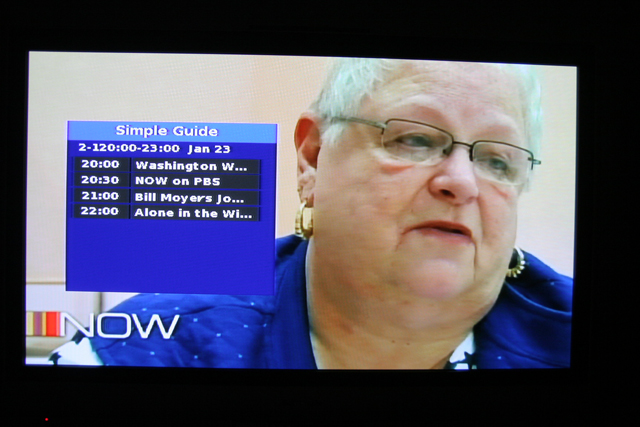 This is a good product overall if you don't care much about features. It does exactly what it supposed to do and not more. The menu looks very basic but it's also very simple to operate. It has closed caption and ratio setting to switch between 4:3 and 16:9 format. This product is perfect for people who just want something simple.
Meritline has a package deal with antenna for $50.99. It's a very good deal if you don't have an decent antenna already. Digital signal is all or nothing. Rabbit ear may not work well if you don't have good signal around your area.
Review on DtvConverterGuide.com in case you are interested.